Arts of East and Northeast India Study –
Arts of East and Northeast India are considered to be the most rich heritages of India. Learn the vibrancies. Get 1 of best details.
The Guide to Indian Tourism will make you understand the form of Traditional Art of East and North East India .Sattriya (from Assam) and Manipuri dance (from Manipur) have been listed as classical dances of India. Besides these, all tribes in Northeast India have their own folk dances associated with their religion and festivals. The tribal heritage in the region is rich with the practice of hunting, land cultivation and indigenous crafts. The rich culture is vibrant and visible with the traditional attires of each community.
Learn more about range of Arts of North India, South India and west India.
Amritsar 1 best city of Holiness and more. Visit now
JHANSI – Home of Jhansi ki Rani
Art of East and Northeast India depicts Richness of Art beyond Imagination-
All states in Northeast India share the handicrafts of bamboo and cane, wood carving, making traditional weapons and musical instruments, pottery and handloom weaving. Traditional tribal attires are made of thick fabrics primarily with cotton. Assam silk is a famous industry in the region.
Following Table depicts the form of Arts of East and Northeast India States.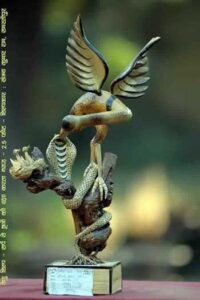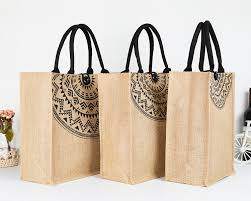 S.NO

State

Privileged form of Traditional Arts

Traditional Visual Arts

Privileged form of Traditional Crafts

1
Arunachal Pradesh
Wancho dances, Idu Mishmi dance, Digaru Mishmi Buiya dance, Khampti dance, Ponung dance, Sadinuktso.
 
Cane and bamboo, cotton and wool weaving, wood carving, blacksmithy (hand tools, weapons, ornaments, dishes, sacred bells and smoking pipes).
2
Assam
Sattriya, Bagurumba, Bihu dance, Bhaona (For more see Music of Assam).
Hastividyarnava 
Cane and bamboo, bell metal and brass, silk, toy and mask making, pottery and terracotta, jewellery, musical instruments making, boat making, paints.
3
Manipur
Manipuri dance (Ras Lila), Kartal Cholom, Manjira Cholom, Khubak Eshei, Pung Cholom, Lai-Haraoba.
 
Cotton textile, bamboo crafts (hats, baskets), pottery.
4
Meghalaya
Nongkrem, Shad suk, Behdienkhlam, Wangala, Lahoo dance (For more see Music of Meghalaya).
 
Making hand tools and weapons, musical instruments (drums), cane and bamboo work, weaving traditional attires, jewellery making (gold, coral, glass), wall engravings, wood carving.
5
Mizoram
Cheraw, Khuallam, Chheih-Lam, Chai, Rallu-Lam, Solakia, Sarlamkai, Par-lam, Sakei Lu Lam (For more see Music of Mizoram).
 
Traditional hand tools, weapons and textile work, bamboo and cane handicraft.
6
Nagaland
Zeliang dance, war dance, Nruirolians (cock dance) (For more see Music of Nagaland).
 
Cane and bamboo crafts, traditional hand tools, weapons and textile work, wood carving, pottery, ornaments for traditional attire, musical instruments (drum and trumpet).
7
Sikkim
Chu Faat dance, Lu Khangthamo, Gha To Kito, Rechungma, Maruni, Tamang Selo, Singhi Chaam, Yak Chaam, Khukuri dance, Rumtek Chaam (mask dance) (See also Music of Sikkim).
Thangka (showcasing Buddhist teachings on cotton canvas using vegetable dyes)
Handmade paper, carpet making, woollen textile, wood carving.
8
Tripura
Goria dance, Jhum dance, Lebang dance, Mamita dance, Mosak sulmani dance, Hojagiri dance, Bizhu dance, Wangala, Hai-hak dance, Sangrai dance, Owa dance.
 
Cane and bamboo, weaving and handloom, sitalpati (mat making), wood carving, string and wind musical instruments.

9

Bihar

Jhijhiya, Jhumair, Domkach .

Jhijhiya is a cultural dance from the Mithila region. Jhijhiya is mostly performed at time of Dusshera, in dedication to Durga Bhairavi, the goddess of victory. While performing jhijhiya, women put lanterns made of clay on their head and they balance it while they dance.

Domkach is folk dance . It performed during marriage in the house of Bride and groom.

Stone Pottery, wooden articles, metal wares, stone wares, jewelry, lacquer works, kashida, sikki and moonj wares, wooden and clay toys, zari, artistic textile fabrics and printing on cloth are some of the contemporary crafts of Bihar which are known in Indian as well as international markets for their artistic beauties and ethnic look.

10

Jharkhand

Chhau dance (or Chau dance), Jhumair, Domkach  .

Chhau dance (or Chau dance) is a form of tribal martial dance. There are three regional variations of the dance. Seraikella Chau was developed in Seraikella, the administrative head of the Seraikela Kharsawan district of Jharkhand; Purulia Chau in Purulia district of West Bengal; and Mayurbhanj Chau in Mayurbhanj district of Odisha.

A variety of crafts of Jharkhand include bamboo crafts, woodcrafts, Pitkar paintings, tribal ornaments and stone carving. Having rich patronage of forests, Jharkhand produces some good craftwork from wood and related materials. Pitkar paintings and stone carving are other crafts which are popular.

11

Oddisa

Odissi (Odissi), Mahari Dance, Chhau dance (or Chau dance) Ghumura, Domkach  

Odissi has a long, unbroken tradition of 2,000 years and finds mention in the Natyashastra of Bharatamuni. Mahari Dance Performed by Devdassis, in a temple, during ancient History of India, is also one of the popular dances.

Major handicrafts in Odisha include appliqué work, brass and bell metal, silver filigree and stone carving. Other forms include Lacquer, and tribal combs, handlooms and wood and traditional stone carving.

12

West Bengal

Chhau dance (or Chau dance),  Jhumair, Ghumura

Jhumair is a folk dance. It is performed during harvest season and festivals accompanied by musical instrument such as Madal, Dhol, Bansuri, Nagara, Dhak and Shehnai. The origin of Ghumura goes back to ancient times Archaeological evidence shows[52] cave paintings from the pre-historic period discovered by Gudahandi of Kalahandi and Yogi Matha of Nuapada district that represent the Ghumura.

Bengal is known  for its expertise in art and craft. Its skill in architectural splendours, excellent works on woodwork, terracotta, paintings, textile run unparallel. Pottery, brass and copperware, embroidery, tapestry, hand looms, fine muslin and silk artistry, wood carving, cane works etc.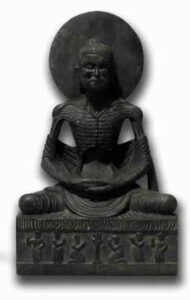 STONE CARVED BUDDHAMADHUBA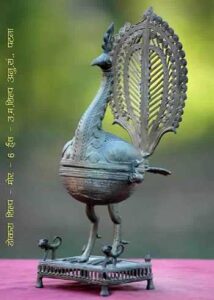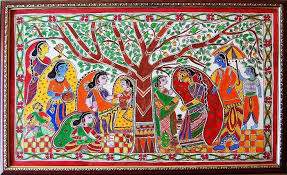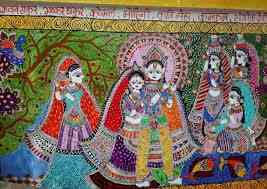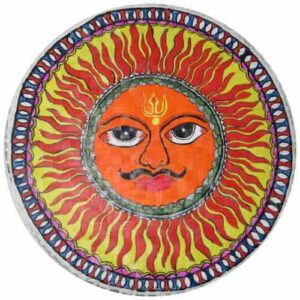 CUISINES OF EAST & NORTH-EAST INDIA
WE ARE HERE TO SERVE YOU. YOU MAY FIND OUR OTHER SERVICES ON OUR 'SERVICE TAB'
POST YOUR COMMENTS. WE WANT TO HEAR FROM YOU. YOU MAY CONNECT US OR CONTACT US. DON'T FORGET TO BUILD RELATION. TRY ONCE WE WILL SURELY RESPOND. FOR SURE RELATION BUILDING IS A KEY TO SUCCESS.