Culture of Northern India
A study by Guide to Indian Tourism
The Guide to Indian Tourism explores unmatched culture of Northern India for you. It is OUR MOTIVE.
The northern Part of India is called the Land of Aryans since the Ancient Indian History. But interestingly this region has unparalleled diversity in their culture. Undoubtedly Their is one force which binds all of the varying diversity. Understandably The force responsible is ,that driven from the Indo- Aryan Philosophical thought. The thought of "Vasudevkutaambakam". The principle meaning that the entire world is ours . Henceforth to accept everyone as ours. The major population of this region finally relies on Farming and Diary Products.
Learn more about variety of Cultures of North-East and East India, South India and west India.
various religions are practised in this part of country with due respect. This may importantly be attributed to the  various religious preaching, and result of subjugation of many years,
Culture of Northern India And Hinduism –
Hinduism is the dominant religion in North India. Other main religions convincingly practised by various communities are also huge. These include Islam, Sikhism, Jainism, Judaism, Christianity, and Buddhism. The states of Uttarakhand, Rajasthan, Haryana, are overwhelmingly Hindu.. Undoubtedly Madhya Pradesh, Gujarat and Himachal Pradesh are also the same. The states of Uttar Pradesh, Bihar and West Bengal have Hindu majorities with a significantly large minority of Muslims. Most importantly the combined Muslim population of these three states surpasses many biggest Islamic nations.
Jammu and Kashmir is a Muslim majority state while Punjab has a Sikh majority population.
Due to the  diversity in the religion and land this region has several type of rituals followed in this Part. In fact Several form of dances are practised in this part of the region. Among the well-known folk dances are the bhangra of the Punjab. The Ghoomar of Rajasthan. Nati of Himachal Pradesh and rouf and bhand pather of Kashmir. Main dance forms, with narrative forms and mythological elements, have been accorded classical dance status, also.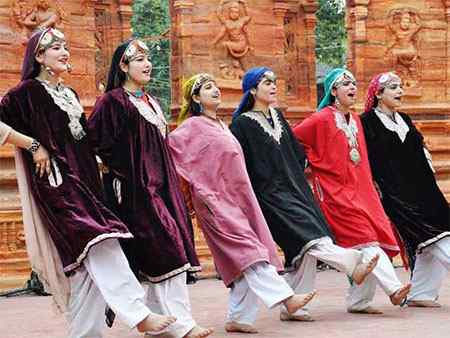 North India is dominated by Indo-Aryan languages. It is in this region, or its propinquity, that Sanskrit might have originated. Over a period of time Hindi owing to the influence of various intruders have taken place as one form of READ MORE……

WE ARE HERE TO SERVE YOU. YOU MAY FIND OUR OTHER SERVICES ON OUR 'SERVICE TAB'
POST YOUR COMMENTS. WE WANT TO HERE FROM YOU. YOU MAY CONNECT US OR CONTACT US. DON'T FORGET TO BUILD RELATION. TRY ONCE WE WILL SURELY RESPOND. FOR SURE RELATION BUILDING IS A KEY TO SUCCESS.