AMRITSAR, Best 1 City of Holiness and much more.
Amritsar is 1 best city of Holiness. Amritsar is known throughout the world and especially by my Sikh brothers and sisters living in varied parts of this Planet, as a sacred place. Undoubtedly it is famous for its sanctity, culture and holiness. But it definitely has much more for the travellers and for tourists, also.
Hello and welcome to my Amritsar travel guide!
The city of Amritsar is set around the majestic Golden Temple, the world's most important pilgrimage site for Sikhs. But that's not all there are plenty of other things to do in Amritsar and I'm hoping to run you through them all.

There's no denying that Amritsar is crazy and hectic. I guess it all depends where you're at in your India journey. For me, fresh off the plane and about to start. I feel overwhelmed.  if you've been a while, Amritsar might not even phase you!
Let's start the journey together. And make the journey speechless, with full of adventure and happiness.
Information about 1 best city of Holiness Amritsar
Amritsar is a city in the north western Indian state of Punjab, 28 kilometres from the border with Pakistan. At the centre of its walled old town, the gilded Golden Temple (Harmandir Sahib) is the holiest gurdwara of the Sikh religion. Located in the state of Punjab, Amritsar has a mere 2.5 million people: a small city by Indian standards! Amritsar was one of the cheapest places to travel in India.
A quick history of Amritsar 1 best city of Holiness
Before we explore the many things to do in Amritsar, let's touch upon the city's rich history. Over 500 years ago, the land Amritsar is built upon was bought for 700 rupees. Fracking' bargain!
Amritsar was founded by Sri Guru Ramdas's ji, the fourth guru of the Sikhs in about 1574 A.D.
Before the city was founded, the area was covered with thick forests and had several lakes. To start the city the Guru invited 52 traders from different sectors belongings to nearby places like Patti and Kasur to settle here.
Amritsar 1 best city of Holiness
According to the historical Sikh records, the site was chosen by Guru Amar Das and called Guru da Chakk, after he had asked Ram Das to find land to start a new town with a man-made pool as its central point. After his coronation in 1574, and the hostile opposition he faced from the sons of Amar Das, Ram Das founded the town named after him as "Ramdaspur". He started by completing the pool, and building his new official Guru centre and home next to it. He invited merchants and artisans from other parts of India to settle into the new town with him. The town grew to become the city of Amritsar, and the pool area grew into a temple complex after his son built the gurdwara Harmandir Sahib, and installed the scripture of Sikhism inside the new temple in 1604.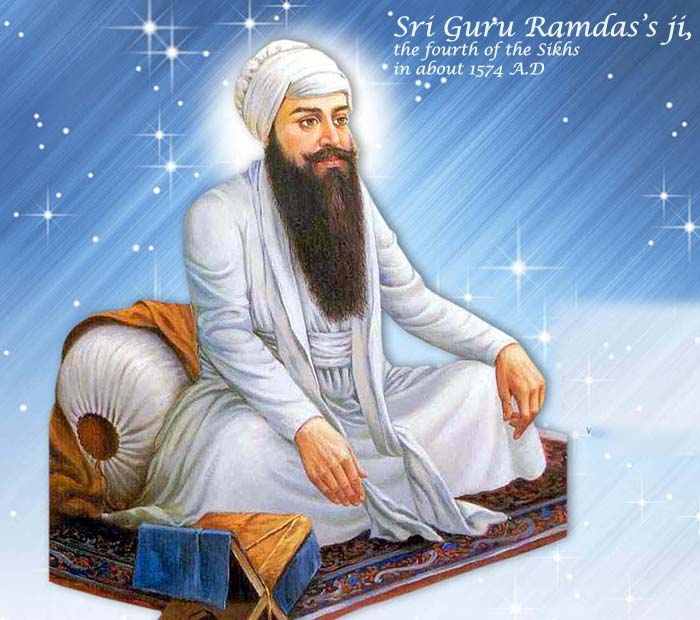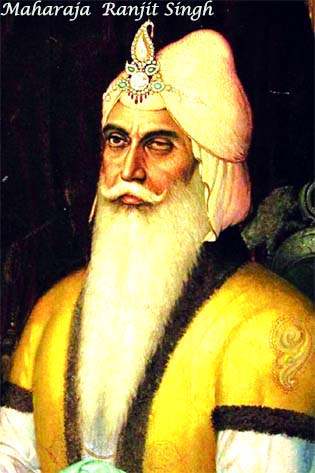 Old walled city
 Uruk in ancient Sumer (Mesopotamia) is one of the world's oldest known walled cities. Before that, the proto-city of Jericho in the West Bank had a wall surrounding it as early as the 8th millennium BC. The earliest known town wall in Europe is of Solnitsata, built in the 6th or 5th millennium BC.

During Sikh Empire in Maharaja Ranjit Singh fortified the city starting from a wall at Katra Maha Singh area. Later, Sher Singh continued with the construction of the wall with twelve gates (Lahori Darwaja, Khazana, Hakeema, Rangar Nangalia, Gilwali, Ramgarhia, Doburji, Ahluwalia, Deori Kalan, Rambagh Deori, Shahzada and Lohgarh) in it and a fort named Dhoor Kot that had fortification 25 yards broad and 7 yards high. The circumference of the walled city was around five miles. Amritsar was a walled city and they build thirteenth gate to it known as Hall Gate.
Jallianwala Bagh massacre

The Jallianwala Bagh massacre, also known as the Amritsar massacre, took place on 13 April 1919, when Acting Brigadier-General Reginald Dyer ordered troops of the British Indian Army to fire their rifles into a crowd of unarmed Indian civilians in Jallianwala Bagh, Amritsar, Punjab, killing at least 379 people.
Other events that have shaped Amritsar's history include the Jallianwala Bagh Massacre where the British shot dead hundreds of innocent civilians, and Operation Blue Star, the standoff between the governments and militant Sikhs inside the Golden Temple. The government killed 83 Sikhs and the prime minister was subsequently assassinated by her two Sikh bodyguards. A bloody history, to say the least!
Getting to Amritsar
From Amritsar, you're well connected to the mountainous area of Dharmshala where lots of people go next. To catch a bus there (no trains run for this route), check 12Go Asia.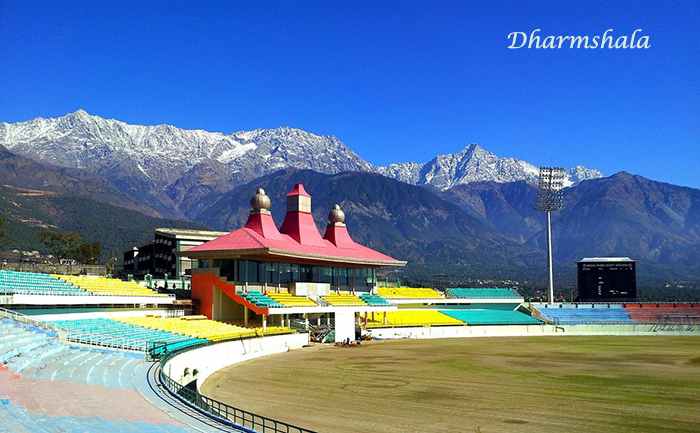 Best Place to visit near 1 best city of Holiness Amritsar
1.   

Ludhiana
Wish to carry some heart-warming memories of the place you are travelling to? If your answer is yes then Ludhiana is not going to disappoint you at all as this place will provide you with a blend of urban as well as rural culture. Amidst the lush greenery of farmland on all four sides of the city of Punjab, the place is known as the 'Manchester of India'. Set up with several industries and factories it is termed to be the industrial centre of Northern India. Its history is depicted by the architectural marvels like the Gurudwara Sri Dukhniwaran Sahib, Gurudwara Shri Manji Sahib Alamgir, and the majestic Lodhi Fort.

Ludhiana is the city that reflects the culture of the state of Punjab from the historical architecture to the industrial capture, from the cultural food to the agricultural activities. One will find different shades of Punjab in the whole Ludhiana city. The city is one of the best places to visit in Punjab that serves you with glorious and interesting spots to capture as well as activities to rejoice in.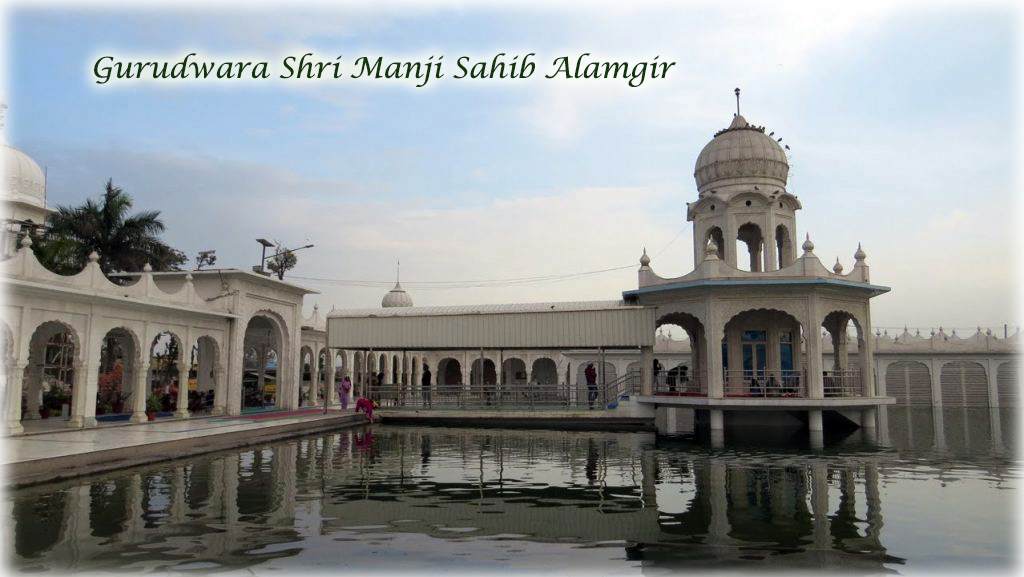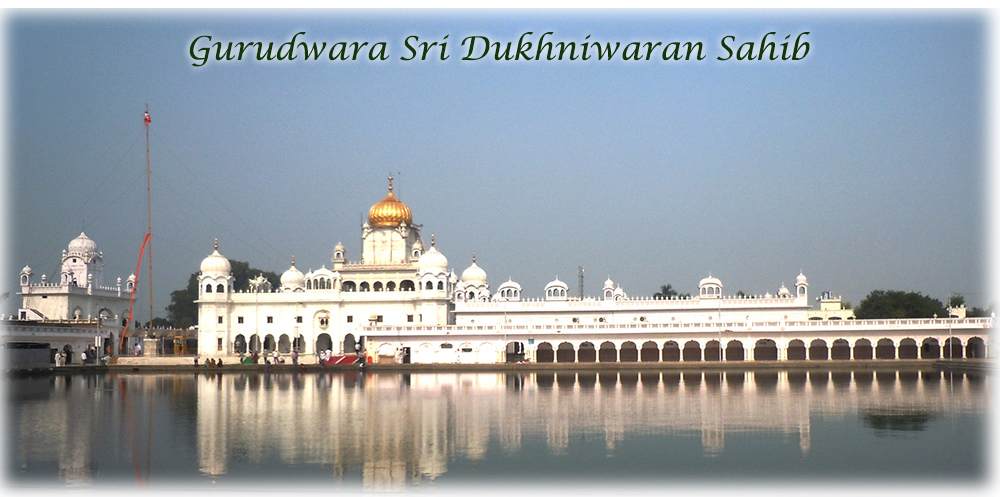 2.  

Pathankot /Amritsar 1 best city of Holiness
Located in the foothills of Kangra and Dalhousie and river Chakki, the city of Pathankot in Punjab is very well-known for its serene lush greenery and a historically rich past. Bordering Pakistan from the west and lying at the meeting point of Punjab, Himachal Pradesh, and Jammu & Kashmir, this city has attracted many tourists based on various natural landscapes and historical attractions. Pathankot was once also known for the Shawl and Loi weaving industries for many centuries.

If you wish to absorb into the history of this place, then you must explore Nupur Fort that exhibits the glorious period of the reign of Pathanias. You can also marvel over the beauty of Ranjit Sagar Dam that offers breath taking views. Give your shopaholic soul some respite by visiting Novelty Mall that houses high-end stores as well as a lavish food court.
April to October is the best time to visit Pathankot, as the weather is extremely pleasant during this time of the year. To experience the true joy of visiting this city, you should surely visit this city during the festivals of Baisakhi and Lohri, which livens the city of Pathankot with festive fervour.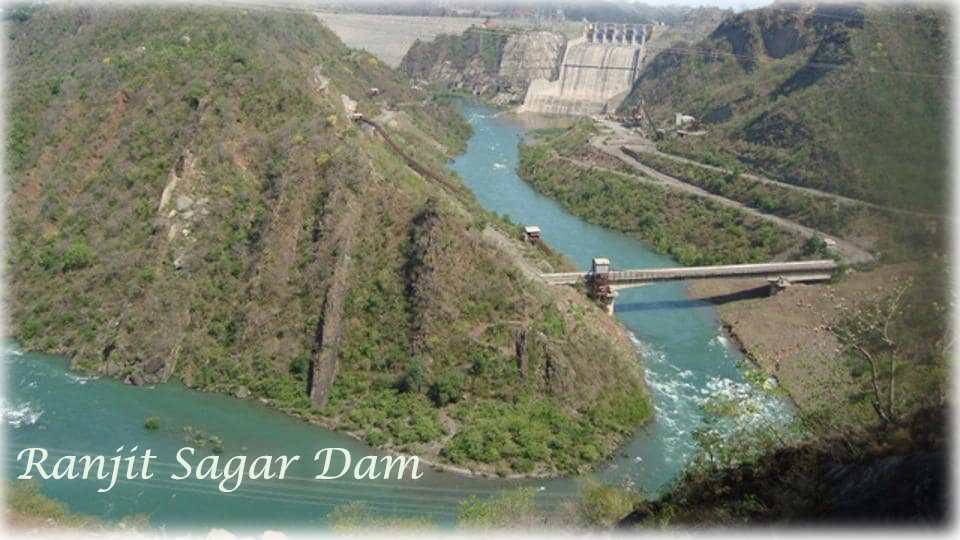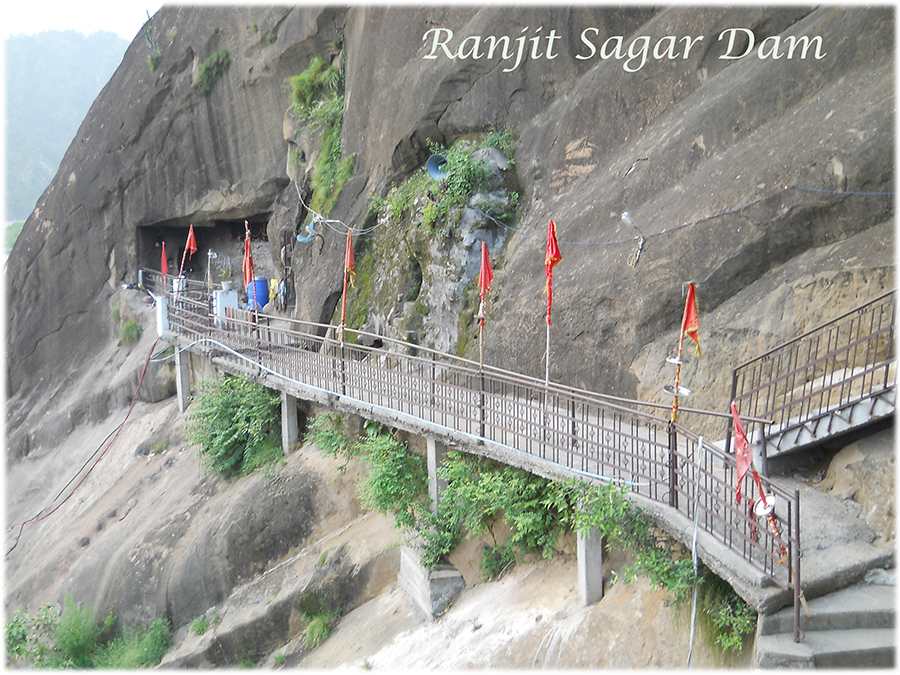 3.   

Jalandhar
 Jalandhar is one of the oldest cities in Punjab and the discovery of many ancient ruins proves that it has been around right from the days of the Indus Valley Civilization.
The city has also played an essential role in the Freedom Movement as many protests were launched from here. Jalandhar has made a name for itself in the international arena as one of the best producers of sporting goods and hand tools.
Jalandhar is one of the main suppliers of sports equipment and accessories in international tournaments such as the Olympics, Asian Games, Commonwealth Games and others.
Its historical importance, cultural heritage and thriving commercial hub makes Jalandhar one of the most exciting places to visit in Punjab. The many attractions in Jalandhar city portrays its rich cultural heritage and glorious history.

Places such as the Rangla Punjab Haveli allows visitors to truly experience the authentic Punjabi way of life with an equally authentic Punjabi cuisine to match. Jang-e-Azadi Memorial and Shaheed-e-Azam Museum showcases the rich history and bravery of this community and their contribution to the Freedom Struggle.
This amazing city is also home to several beautiful shrines, gurudwaras, temples, mosques and churches. Some of the most notable religious sites are the Devi Talab, Gurdwara Chhevin Padshahi, St. Cathedral Church, Kartarpur Gurudwara, Tulsi Mandir, Gurudwara Talhan Sahib Ji, Raghunath Mandir, Imam Nasir Masjid and Shiv Mandir.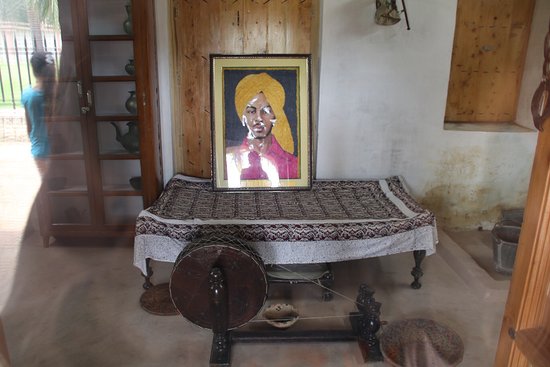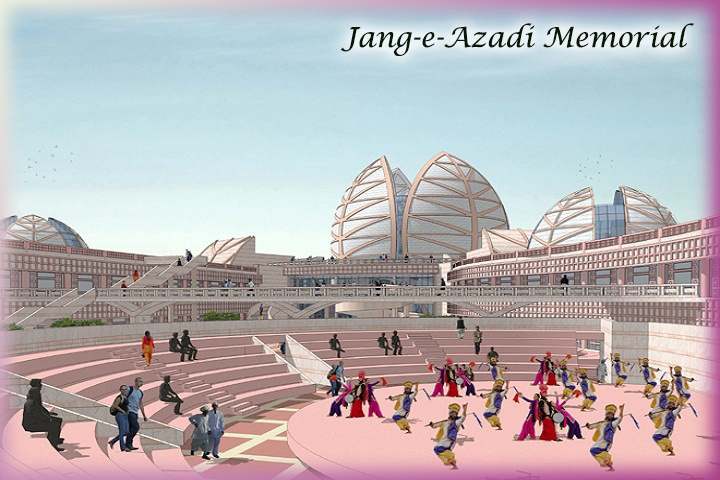 4.   

Pul Kanjari
Pul Kanjari, popularly known as Amritsar's Taj Mahal, is a village based on the vibrant expression of love by Maharaja Ranjit Singh. Situated close the Wagah border, this town is historically significant as Maharaja Ranjit Singh and his troops would rest here while travelling between Amritsar and Lahore. An important trading centre during the 18th century, the town was named after a small bridge built by Maharaja Ranjit Singh over the canal between Amritsar and Lahore for his favourite dancer Moran, a Muslim dancer from the nearby village of Makhanpura.

Apart from the bridge, one can also admire the fortress of the Maharaja, which houses a Mosque, a Mandir, the Baradari and a Sarovar. A war memorial has been instituted to pay respect to the brave martyrs of the Indo-Pak wars of 1965 and 1971, during which time this area was greatly disputed over by the Pakistani Army and the Jawan of the Sikh regiments. Visitors can find beautiful Fresco work on the walls, and Nanakshahi Bricks were used to construct the Shiv Temple. Pul Kanjari was a major shopping hub during the partition era.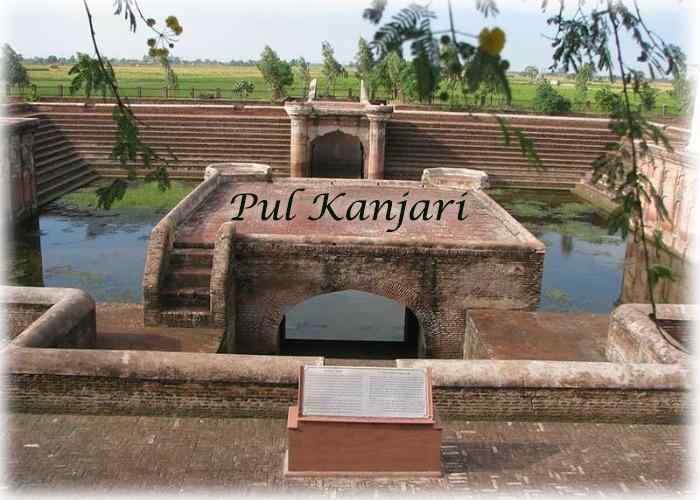 Enthralling Topics which the Site Covers –
The website in the name of Guide to Indian Tourism has much more to explore. These are East & Northeast region, Northern region, Southern region and Western region. Every topic under the particular region explores every detail for you.
Things to do in 1 best city of Holiness Amritsar
Rather than hundreds of activities, there are just a few main things to do in Amritsar. None were remotely similar to things I've done elsewhere so it was a memorable trip for me, even if I didn't particularly love the city itself. Starting with the most obvious one, these are my top things to do in Amritsar…!
Eat at the Golden Temple Kitchen-Amritsar is 1 best city of Holiness

A wonderful experience in Amritsar is dining at the world's biggest community kitchen which feeds 100,000 people a day. This is known as a langer to Sikhs. I loved this experience because it was so unique: we sat cross-legged on the floor with a delicious dinner and hundreds of locals doing the exact same thing. If you don't know, caring for others is a big part of the Sikh religion. Community kitchens are a common theme in temples around the world. You won't pay a penny for this meal which I think is so amazing.  I loved the efficiency of it all, including the water machines that pour into your cup without the staff having to bend down!
The Golden Temple evening ceremony, A delight of Amritsar
Amritsar 1 best city of Holiness City ,If you get the chance to visit the Golden Temple at night, I'd highly recommend it See the glimmering Golden Temple by night and witness the evening Palki Sahib ceremony in which the Guru Granth Sahib (Sikh holy book) is put away for the night with this tour.
Every evening the Guru Granth Sahib is transported from the main shrine to the inner sanctum on a gilded palanquin. the Palki Sahib ceremony sees the Sikh holy book, Guru Granth Sahib, get put to bed inside the temple.

Take a village tour near Amritsar
Before I'd even got off the plane in Amritsar, my seatmate had encouraged me to visit the surrounding villages and even invited me to his house! While the latter wasn't on my itinerary as a solo female traveller, I have no doubt he was being genuinely hospitable.
While I didn't make it to the villages in the end, I hear they're very scenic. The state of Punjab is known as a friendly and safe place, though I would recommend travelling with a reputable tour agency.

Your accommodation can likely arrange a village tour for you, otherwise you can visit any tourist agency in the city centre. Alternatively, look up Incredible Amritsar's village tour which I've heard good things about
Shopping & wandering the central square

The outer streets of Amritsar are busy, hectic and overwhelming. However, the central square near the Golden Temple feels modern and well-organised. It's a nice place to wander with some impressive architecture. You can get some total bargains while shopping, especially with these gorgeous shoes which are famously from Punjab. There are also lots of stalls selling kulfi (milky frozen yoghurt) and lassis.
Where to eat in Amritsar
No Amritsar travel guide would be complete without the best foodie finds. Amritsar is sometimes referred to as the 'secret foodie capital of India' although whether this is just by the patriotic locals, I'm not sure. Still, there's no denying that the food in Amritsar is seriously good. I hadn't had a real Indian meal since my last trip 3.5 years ago so you can guarantee I was loving it… Until I got sick!
All the places I ate were fantastic –
Those were really very popular and busy – so I don't know if my sickness even came from something I ate or perhaps some bacteria or water I came into contact with elsewhere. It's just impossible to know! I still want to share my foodie finds with you as I don't think any of these listed were the cause. But as usual, use your own judgement, too – it's all too easy to get sick in India.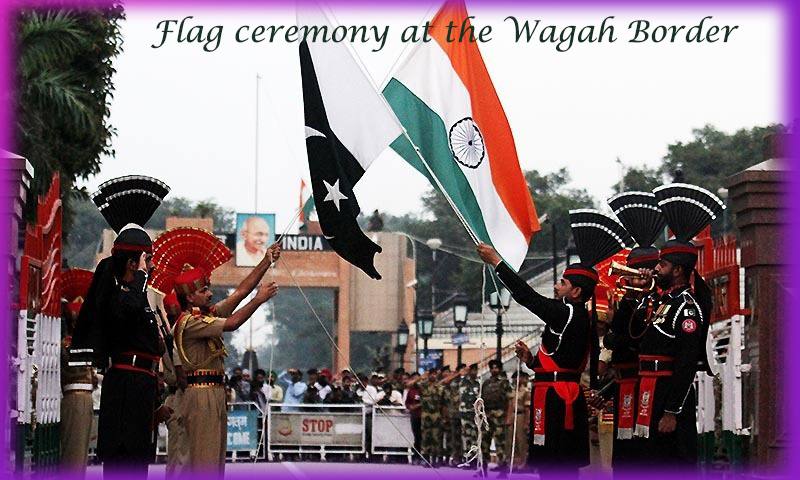 Go to watch the closing of the flag ceremony at the Wagah Border near Pakistan
This was an incredible spectacle that I would advise all tourists heading to Amritsar to watch. It's on the border of Pakistan which is around 40 kilometres away from Amritsar.
Essentially, it's a lowering of the flag ceremony where the army on both sides of the border meet in the middle and perform to the crowds. The army members will be spinning, kicking and marching to the applause. You will have to set off early (around 3pm) to make sure you get through the queues and get a seat. You will have to set off early (around 3pm) to make sure you get through the queues and get a seat.
What tourists experience here ?
The experience gives tourists (typically seated in a special VIP section, once they flash their foreign passport) the chance to see the stark differences between Pakistan and India. On the Pakistan side, you'll see men and women sitting separately in stadium-style seating, and the vibe is much more subdued.
On the Indian side, however, it's a patriotic party. Bollywood music blasts from speakers as women dance in the street, while those in the stands wave Indian flags.
While just 45-minutes long, the entire ceremony gives you enough memories for hours of storytelling back at home.
Best food in Amritsar:
A famous 'kulcha' breakfast – this thick bread dish is a bit like naan and served with butter, chickpeas and other flavoursome dips. Eat it at Bhai Kulwant Singh Kulchian Wale for 80 rupees including chai.
Kesar De Dhaba – the most famous Punjab restaurant in Amritsar, hidden down a local alleyway. Order the Palak paneer!
Gurudas Ram Jalebi Wala – if you don't know it already, jalebi is a deep-fried dough dessert served in sticky syrup. This street vendor is renowned after serving it for many years.
The world's only vegetarian McDonalds – a random one but interesting nonetheless. You can find this restaurant in the main square.
Punjabi cuisine has become known around the world for its spicy curries, pillowy breads, and tandoori-fired meats. If you're looking to indulge in this tradition of colourful feasts, there's no better place to do it than in Amritsar.