Culture of western India – A study of Culture of Marathas

The Culture of western India is a blend of ethnic and modern concept of Living. The Guide to Indian Tourism definitely makes you understand the Culture of western India. It is OUR MOTIVE.
Embedded by a diversity of Land and also its Geographical Positioning, the land of western India has varied cultures but a sense of Unity in Practicing them with due respect and admiration.
Culture of western India 
Undoubtedly The culture of western India borrows its ethnic beauty from its Privileged History. In fact The culture of diversity is unified by string of respect among the people, for the other culture, also. They have some common festivals in western India, enjoyed and respected by natives. The culture of  Western India can be classified to Culture of Maharashtrians, Gujaratis and Goans. These may further be detailed as under.
Culture of Marathas
Culture of Marathas through the Pages of History.
Marathas are the inhabitants or native of Maharashtra. The Marathas came into recognition when Chhatrapati Shivaji formed a group of warriors in 1674 AD to fight against the increasing imperialism of the Muslim rulers. Marathas is basically originated from Indo Aryan race, Kunbi, originated from the Clain who were Peasant and were Indo Aryan Khsatriya. Marathi is their common Language. They are mostly Farmers and rely on Agriculture. They worship 'Lord Ganesha', son of Lord Shiva, as their deity. However Puja offerings and their faith in form of Gods, is invincible.
Culture of Marathas – Rich Patronage.
Rich in patronage landed by the Maratha history of Great warriors, their besieged fort, the Marathas enjoy the pride of their Past. This is often depicted in their dance called, Povadas, which significantly is based on the History of Chhatrapati Shivaji Maharaj. The other dance which is the most Popular is Lavani Dance.
Unique Dress Code

 
The man were dhoti and Shirt while the elderly person were Pheta, is a symbol of Pride, also. The ladies were 9 Yard Lungadi, a type of Dhoti tucked between the legs to upper waist, having borders in the front corners, along with a choli to cover the upper part of the body.
Staple Diet of Maharashtrians
Bhakri, a staple food cooked using Jawhari, Bajari along with the vegetables prepared in Groundnut oil. Thalippeth is the popular breakfast of the Maharashtrians. The dishes such as Vada Pav, missle vada Pav, Upma, sheera etc. are their Fast foods. While Sabudana Khichadi, Pav bhaji, etc mostly constitute of their dinner. Malvani is the Non vegetarian dish preffered by the People living in the Konkan region.  
Culture of western India – A study of Culture of Gujarati's

 
The inhabitants of Gujarat are termed as Gujarati. The Guajarati Culture because of its historic influence is a blend of Indian culture and foreign influence. Gujarat is rich in its culture and traditions. The elder People of the Gujarat let their younger ones to Practice the Gujarati Culture in front of them and so that rich heritage is transcended to the new Generation.
Dances such as Garba and Dandiya are one of the most Popular dances of Gujrat State.
Eating Habits of Gujarati's
Jains and Vaishnvas are the major religion which form majority of the Gujrat Population and hence the Guajarati are usually vegetarians. The Gujarati food is famous for its peculiar style. Gujrati Thalli having rotti and numerous vegetables, with salad, pappar, pickles and Chhaj is one of the most Popular food in India and abroad. Apart from Gujratti Thali, Dal Khichhadi, Dhokla, Faffda, Thappla are some of the popular eatables of this State.
Culture of Gujarat – The modern approach
Gujarat due to the vision of its inhabitants and connection with their family friends and relatives leaving abroad has acquired a modern approach to a fair extent. Hence it can be called as the most modern state of India. This is a unique feature of Gujarati Culture. Still the majority of the Gujarat Population depends on Farming and its Products, for their lively hood.
Gujarati is their official Language.Undoubtedly Gujarat Culture is vibrant .
The state is known for its Cotton market, readymade garments, Ladies Sarris, Diamond Jewelry, market besides other trades, also.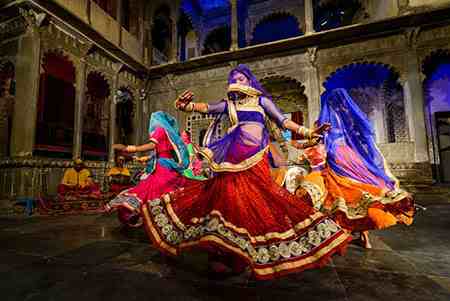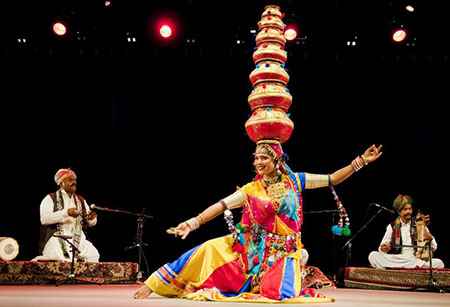 Culture of western India – A study Culture of Goan's.

 
The inhabitants of Goa are called Goan. The Goan culture is a unique blend of Indian and Portuguese cultures, as a result of the subjugation of Goa for more than 450 years. The state is popular amongst tourists for its beaches, Goan cuisine, temples, churches and architecture.
Konkani, Marathi, English and Portuguese.
The Goans culture is not a stipend form of Culture. They are generally happy go lucky person. They are Nature lovers and believe in Enjoying the life. Rice with Fish Curry and Beer is the part of their common diet. They follow their own culture and Traditions. Their main source of income depends on Tourism and Agriculture. 
WE ARE HERE TO SERVE YOU. YOU MAY FIND OUR OTHER SERVICES ON OUR 'SERVICE TAB'
POST YOUR COMMENTS. WE WANT TO HEAR FROM YOU. YOU MAY CONNECT US OR CONTACT US. DON'T FORGET TO BUILD RELATION. TRY ONCE WE WILL SURELY RESPOND. FOR SURE RELATION BUILDING IS A KEY TO SUCCESS.
LANGUAGES OF WESTERN INDIA
Languages of Western India draw a live references from the languages of Ancient India. Consequently The historians at times tried to relate it with Dialects of Indus Valley Civilization., without any substantial result. Read More..